Proud to be Anthem 2012
Premier Broker Partners
Virginia

Individual Health Insurance
Premier

Excellent for individuals and families looking for complete coverage. This new plan features:


Unlimited doctor visits, predictable copays
Preventive care and immunizations for children
Prescription drug benefits included
Routine annual vision exam with copayment
Choose your deductible
Optional add-ons include dental coverage, supplemental accident insurance, and term life riders.

SmartSense

Solid protection, now including preventive care and child immunizations.


Anthem's lowest premium
Excellent for young professionals, uninsured individuals, & families who don't need maternity coverage.
Copay for the first three network doctor visits, future visits are covered after the deductible.
Choose deductibles and benefits - don't pay for unused services.
Your choice of prescription drug coverage benefits.

CoreShare

Simple cost saving design. CoreShare offers:


Low monthly premiums, 50% coinsurance for most services.
Covered services include doctors' office visits, hospital, surgical, and outpatient care.
Prescription drug benefits included.
Dependable yearly out-of-pocket maximum amounts.

Lumenos HSA Plus

A high deductible health plan, potentially lowering costs while offering Health Savings Account benefits.


Lowest high-deductible premium option, offering solid protection.
The Health Savings Account(HSA) allows you to save unused money tax-free, and even reuse it in other HSA accounts!

Virginia Individual
Health Insurance Guide

Why Individual Health Insurance?
In the good old days, health insurance was covered by your employer when you got your job. The employer provided health insurance coverage, and you didn't have to worry about paying medical expenses. We expected our employer to provide for our health care needs.
Today, many Americans find that group health insurance plans are no longer offered by their employers. The rising costs of health care make it increasingly difficult for businesses to cover the health insurance needs of employees.
With the current economic downturn, not only have health care costs soared, but many workers have lost their jobs and as a consequence, have lost their health insurance coverage. Now more than ever, people are considering individual health insurance to provide coverage for themselves and their families. Perhaps you are self-employed, and group health insurance just doesn't work for you.
Individual Health Insurance Benefits
Individual health insurance has many benefits over employer-provided group health insurance. These include:
Individual health insurance can be more affordable

Individual health insurance follows you, not your job

Individual health insurance offers customized coverage
While it's true that you don't have an employer paying a large chunk of the bill, it's also true that individual health insurance may be more affordable for you than group coverage. You don't have to pay a portion of your paycheck for an employer-picked group coverage plan – you can choose the plan you want.
You also don't have to worry about losing coverage when you change jobs. Your insurance follows you, not your job. As long as you pay your monthly premium, you've got coverage. This is especially convenient for self-employed workers.
In addition, individual coverage is customized exactly to your personal needs and preferences. Don't want to pay for more coverage than you'll need? Don't! Want more coverage than you've had? Get it. Individual health insurance allows us to tailor plans to fit the needs of yourself and your family to a tee.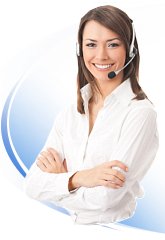 Compare Virginia Health Insurance Plans
With our online health insurance resources you can compare Virginia's individual health insurance plans from reconized providers like Anthem. Examine each insurance plan and compare prices and features. When you are ready to sign up, you can sign up yourself or contact us. Remember that if you need direction, you've come to the right place.